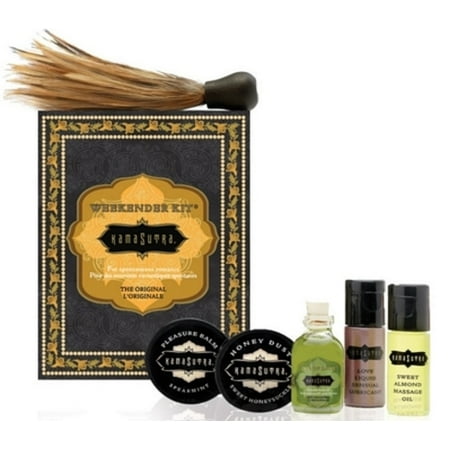 This kit is fun to use! It has so much in it from the Original Oil of Love, Love Liquid, Spearmint Pleasure Balm, Silky Sweet Almond Massage Oil and edible Honey Dust with a feather applicator.
There is all kinds of different types but I have the Kama Sutra The Weekender: Honey Suckle. I really enjoy it and it is a major turn on that also drives my partner wild when I use it on him and when he uses it on me.
It is a wonderful kit and I enjoy everything in it and it is extremely pleasurable to both of us. Everything in there feels nice when applied and used. The kissable dust is a major turn on especially if your being massaged and the dust right afterward but it can get messy.